Hello everyone,
I would like to send out a big thank you to all the forum guys for supporting Fishheads Canada ove the years. I cannot tell you how happy it has made me hearing all the great reviews and kind words from happy customers!!!!
I was waiting for the first big push of fish to start the sale but up my way I am not sure when that is going to happen,
So I thought I would start out with a 15% Off Fresh Roe Products.
Use Code: onlythebest to save during checkout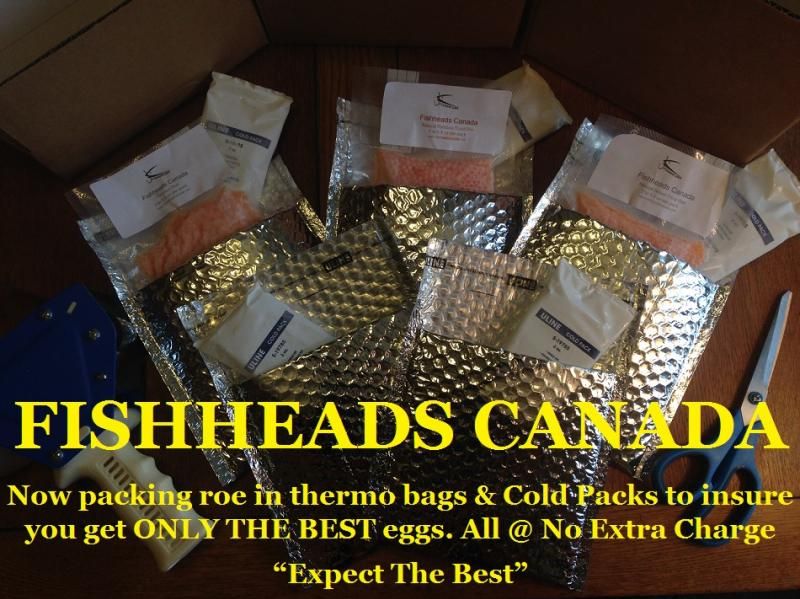 Thanks & I Hope Your Fall Is Full Of Brown & Chrome
Mike Hagon @ Fishheads Canada