I am now another year older, and some would say wiser. Having to work on my actual birthday yesterday, I was up bright and early with my fly rod in hand and headed down to my local waters.
There were very few people around, which made things rather enjoyable, after a little walking, I found a nice unoccupied pool, 4th cast in and fish on!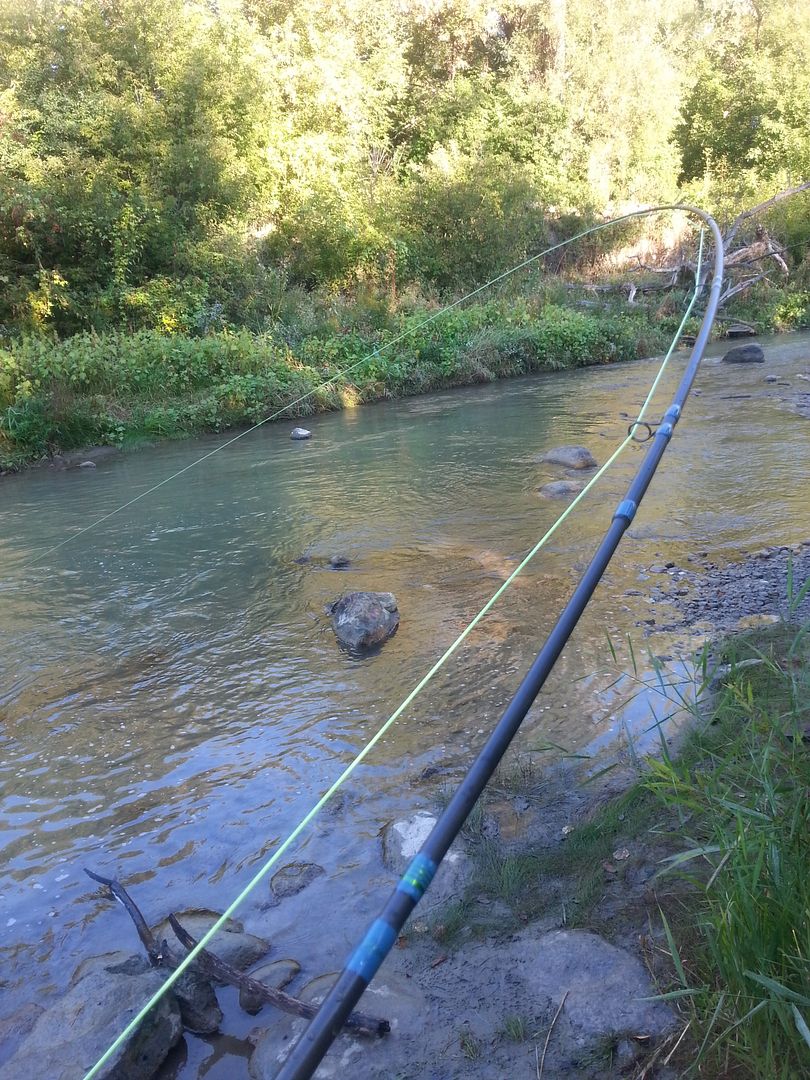 Expecting a big ole boot, it was a very nice surprise to see this beauty come to shore!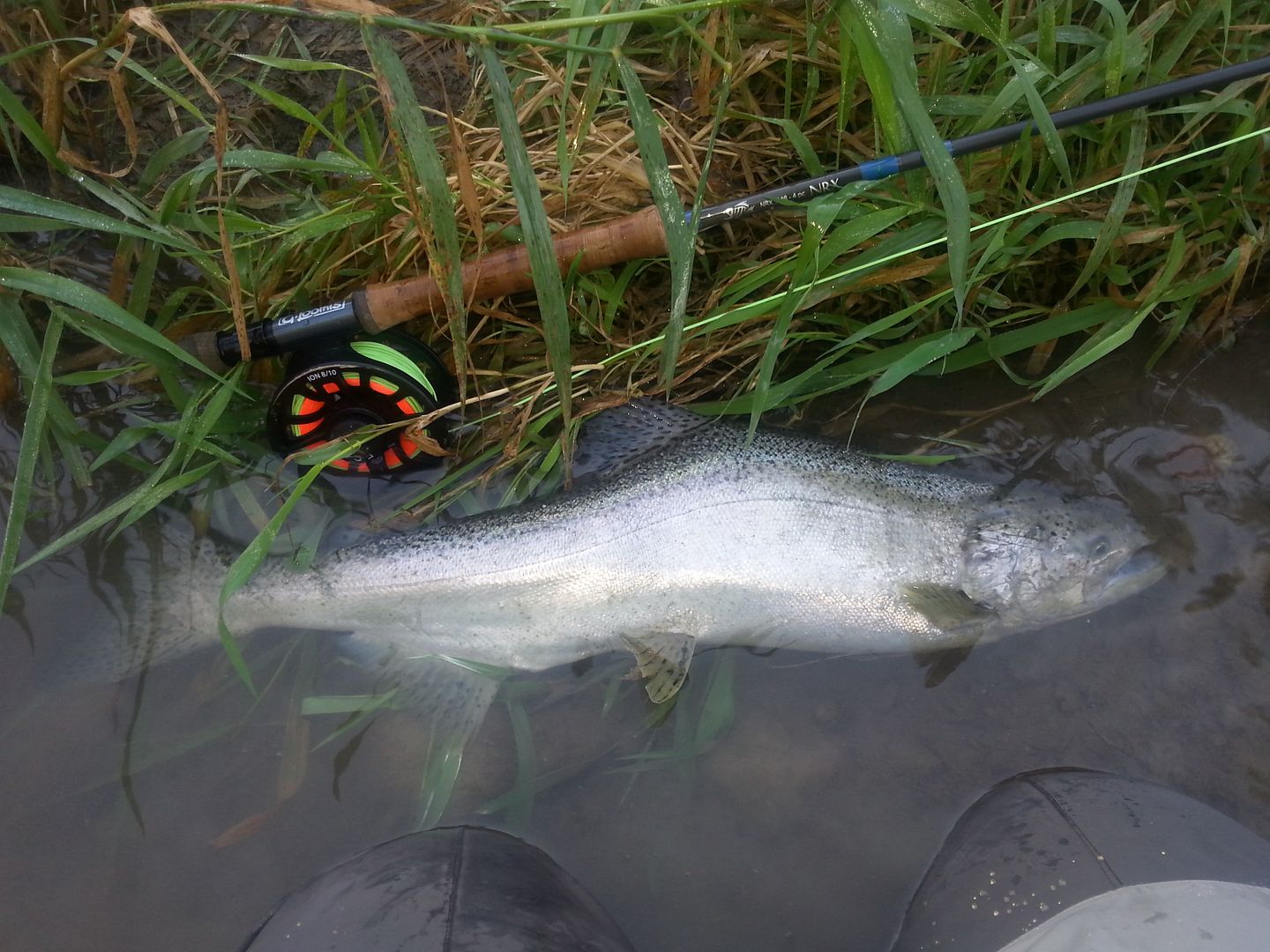 After releasing it back into the waters, I head back up to my pool, where 2 cast later I found myself in a 20 minute battle with this boot, I had an 8lb leader on, so horsing this fish in was not an option.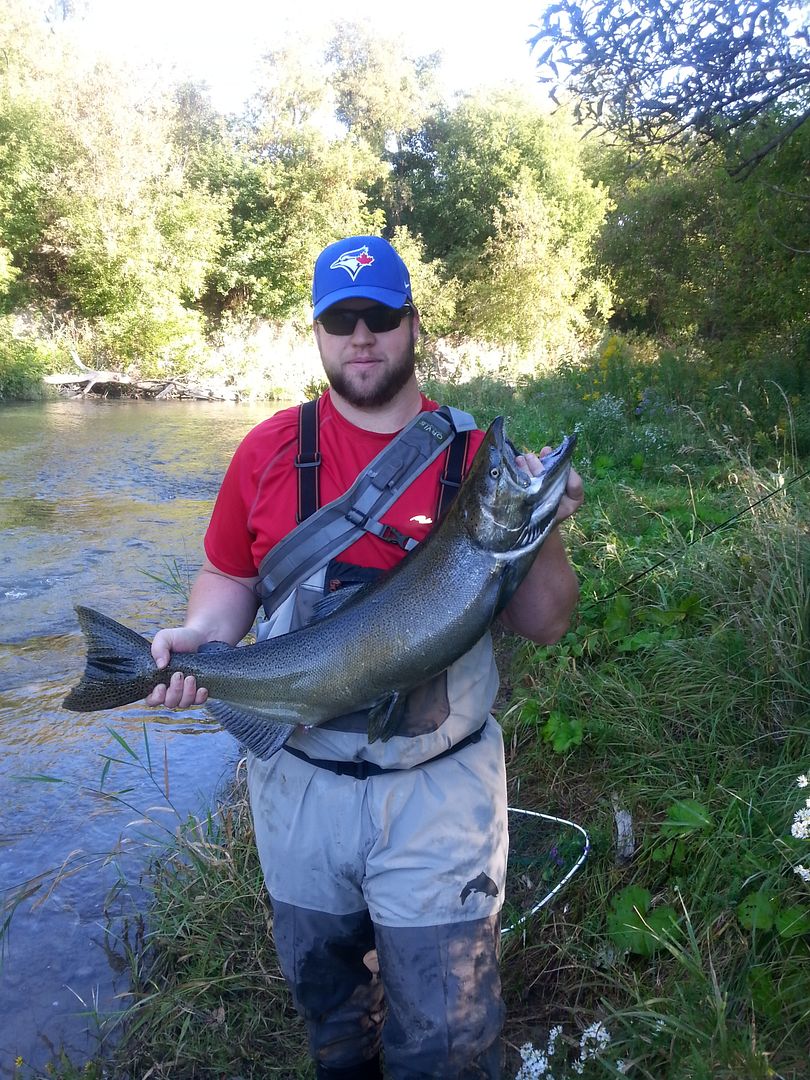 About half way through the battle my reel seat loosened and the reel came off in my hands, i managed to hold onto the fly line and reattach my reel while the fish sat still in the pool, and a big thanks to the kind strangers that stopped to watch the battle and then helped me land the fish. Thanks again stranger and your brother from the north!
The release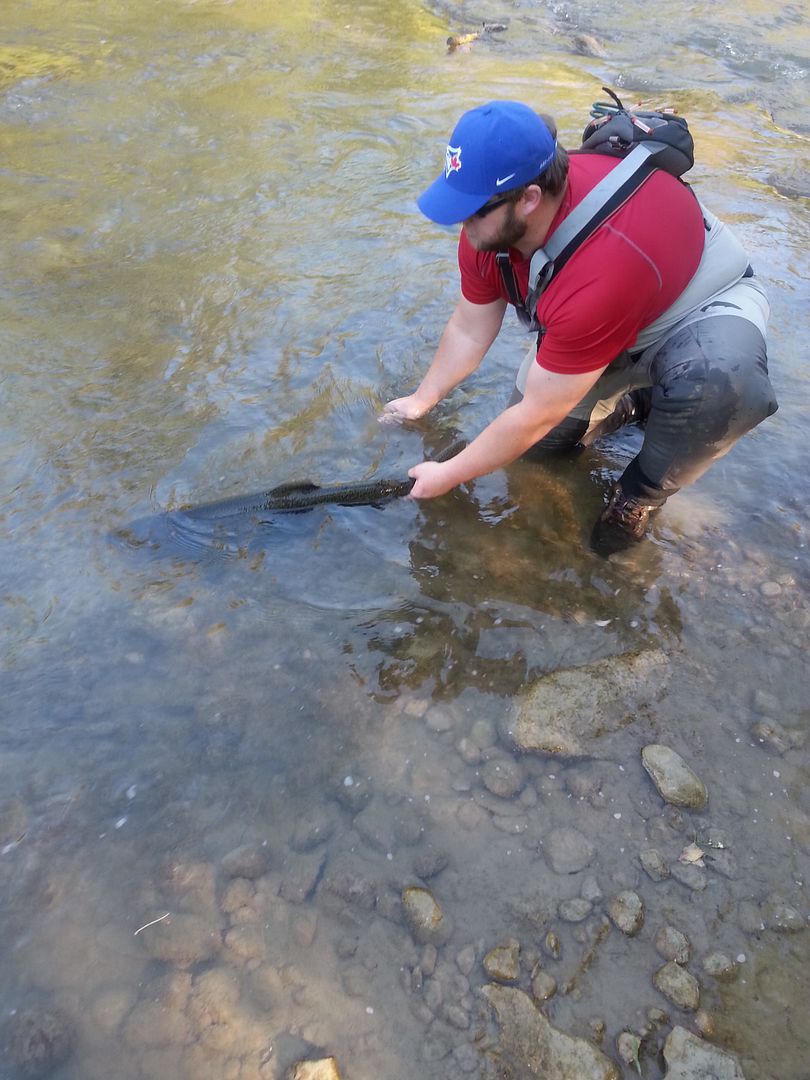 And finally, my fly of choice for this mornings adventure