Thanks for all of the tips guys. Much appreciated!
I'm happy to share that I caught my first fish of 2015 last weekend!
We got up to the cottage on Wednesday night and immediately hit the water. I was up fishing the previous weekend and water temps were in the mid 50s. Well after 3-4 days of warm weather surface temps were up to the low 70s! We came up empty handed on the first night with the exception of a few OOS bass but went right back out the next morning. We were throwing everything from top water chug bugs, to husky jerks, and jointed x-raps with no real luck. I ended up switching to 5" Yamamoto senko worms rigged with a band on a single hook. After three casts I pulled in a 34" pike to start the season off! Slow presentation was critical and clearly we weren't slow enough with out hard baits. It was our only fish from the weekend that was worth talking about...half the battle was avoiding the bass. They were hitting EVERYTHING in the shallow back bays. Caught a 8" bass on a 5" jake....crazy stuff but I'll take it as a good sign leading up to third saturday in June.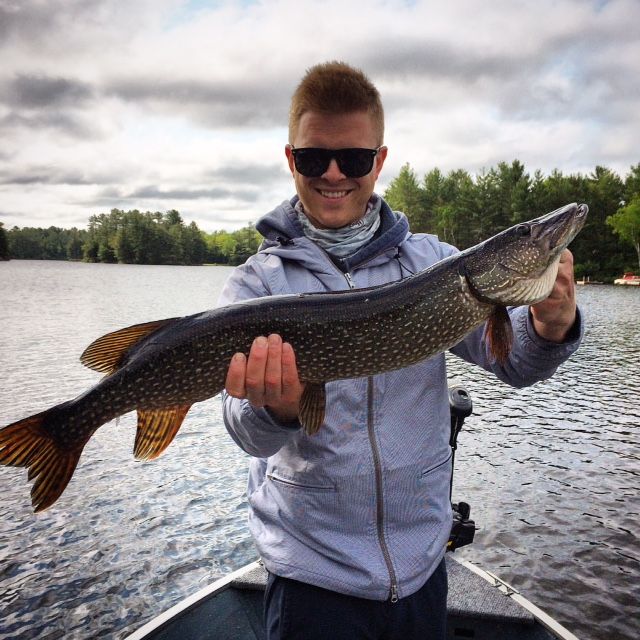 Thanks again for all of the help. I'm heading back up tomorrow for the weekend and hoping for something bigger!
FF17